Insights 3: Ozette, Modulus, and the Transformers Effect
October 1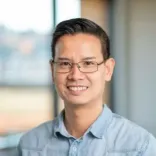 Vu Ha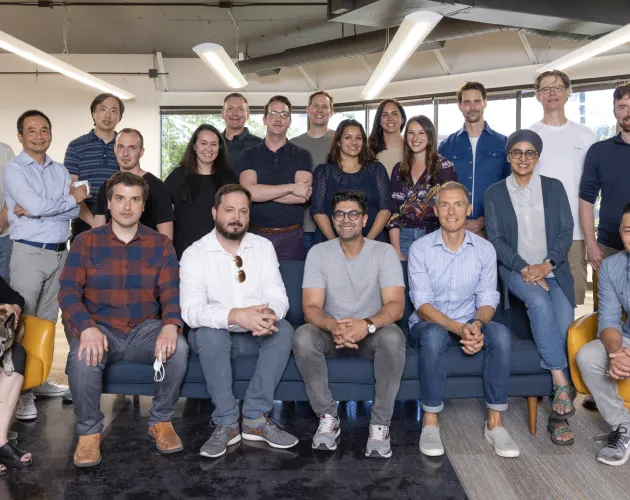 This is the September, 2021 edition of technology newsletter from AI2 startup incubator. After a brief community update on
Ozette
and
Modulus
, two companies that work at the intersection of AI and the life sciences, we'll discuss the Transformers effect, self-supervised learning (SSL), large language models (LLM), updates from Hugging Face, and more. We then wrap up with a roundup of interesting fund raises in AI startup land.
Community Updates
This month, our community updates have an AI ⋂ life sciences flavor:
Chris Picardo of Madrona Venture interviewed Ali Ansary, Ozette's CEO.
TheSequence interviewed Bryce Daines, Modulus Therapeutics's Chief Data Scientist.
What do Ozette and Modulus do again? Below are one-paragraph descriptions of these two companies that we proudly call alums.
Ozette: Ozette's immune profiling platform provides insights that help answer some of the most pressing questions, such as whether or not a therapy works for an individual patient or if we can determine a patient's disease before they have physical manifestations. Answering these critical questions and understanding the complexity of the immune system in health and disease helps us drive towards better patient outcomes—a core motivation for Ozette.
Modulus Therapeutics: We envision a future where the design of cell therapies is guided by machine learning to treat more diseases and patients than ever before. From advances in genetic engineering to genomics and artificial intelligence, we're deepening the understanding of immune cell behavior.
Cool AI/ML News
Before diving into the main topics on Transformers, SSL, LLM, etc., let's spotlight a couple of interesting updates.
First up is
AI at the edge
. When deploying neural networks to the edge in environments such as ARM, x86, and WebAssembly architectures in Android, iOS, Windows, Linux, macOS, and Emscripten, there's a fair amount of optimization that is necessary. XNNPACK is a highly optimized library of neural network inference operators for such scenarios. This month the Tensorflow team
announced
Faster
Quantized Inference
with XNNPACK. Quantization is among the most popular methods to speedup neural network inference on CPUs. A year ago TensorFlow Lite increased performance for floating-point models with the integration of XNNPACK backend. Google extended the XNNPACK backend to quantized models with, on average across computer vision models, 30% speedup on ARM64 mobile phones, 5X speedup on x86-64 laptop and desktop systems, and
20X speedup for in-browser inference
with WebAssembly SIMD compared to the default TensorFlow Lite quantized kernels. As a (former) performance engineer, I like the sound of 20x speedup.
Second, in another update from Google that seems relevant to Michael Petrochuk and the WellSaid team, Google AI
blogged
about
Recreating Natural Voices
for People with Speech Impairments:
In honor of Lou Gehrig, former NFL player and ALS advocate Steve Gleason, who lost his ability to speak due to ALS, recited Gehrig's famous "Luckiest Man" speech at the June 2nd event using a recreation of his voice generated by a machine learning (ML) model. Gleason's voice recreation was developed in collaboration with Google's Project Euphonia, which aims to empower people who have impaired speaking ability due to ALS to better communicate using their own voices. PnG NAT is a new text-to-speech synthesis (TTS) model that merges two state-of-the-art technologies, PnG BERT and Non-Attentive Tacotron (NAT), into a single model. It demonstrates significantly better quality and fluency than previous technologies, and represents a promising approach that can be extended to a wider array of users.
The Transformers effect
In case you have not been paying attention, neural network Transformers are overloading news outlets around the world. Below is a sampling of Transformers-related developments this month.
Updates from Hugging Face
A newsletter focusing on Transformers simply cannot omit updates from Hugging Face, the maintainer of the beloved open source library for all sorts of transformers.
GPT-J is now available on Hugging Face. Eleuther.ai is a grassroot effort to replicate large models and make them accessible for the public. GPT-J is Eleuther's largest model to date with 6B parameters.
HF's project Optimum. This open source project helps with quantizing, pruning, and efficiently training transformers on top of Intel (Low Precision Optimization Tool (LPOT)), Qualcomm's Snapdragon, and GraphCore's Intelligent Processing Unit (IPU).
HF's CTO, Julien Chaumond shared that most production usage at HF is around document or token classification.
AI Startup Scene
Others
Vowel raised $13.5M series A. Vowel is launching a meeting operating system with tools like real-time transcription; integrated agendas, notes and action items; meeting analytics; and searchable, on-demand recordings of meetings. Vowel is out to bring Slack, Figma and GitHub components to meetings by recording audio and video that can be paused at any time. Users can add notes and see where those notes fall within a real-time transcription that enables people who arrive late or could not make the meeting to catch up easily. After meetings are over, they can be shared, and Vowel has a search function so that users can go back and see where a particular person or topic was discussed.
Cellino, a company developing a platform to automate stem cell production, won the TechCrunch Disrupt 2021's Startup Battlefield. Its system combines AI technology, machine learning, hardware, software — and yes, lasers! — could eventually democratize access to cell therapies. It aims to bring down costs associated with the manufacturing of human cells, while also increasing yields.
Homelight closed a $100 million in a Series D round of funding and $263 million in debt financing. HomeLight's initial product focused on using artificial intelligence to match consumers and real estate investors to agents. Since then, the company has expanded to also providing title and escrow services to agents and home sellers and matching sellers with iBuyers. In July 2019, HomeLight acquired Eave as an entry into the (increasingly crowded) mortgage lending space.
---
Stay up to date
with the latest
A.I. and deep tech reports.